Castle Kit for Buildbox 3
A downloadable asset pack
This kit includes 60 3D models (.OBJ) + 60 textures (.PNG) for building castles in your Buildbox 3 projects.
The kit includes castle walls, towers, gates, siege weaponry, characters, flags and more and the models are modular and thought to be combined to create an infinite variety of castles.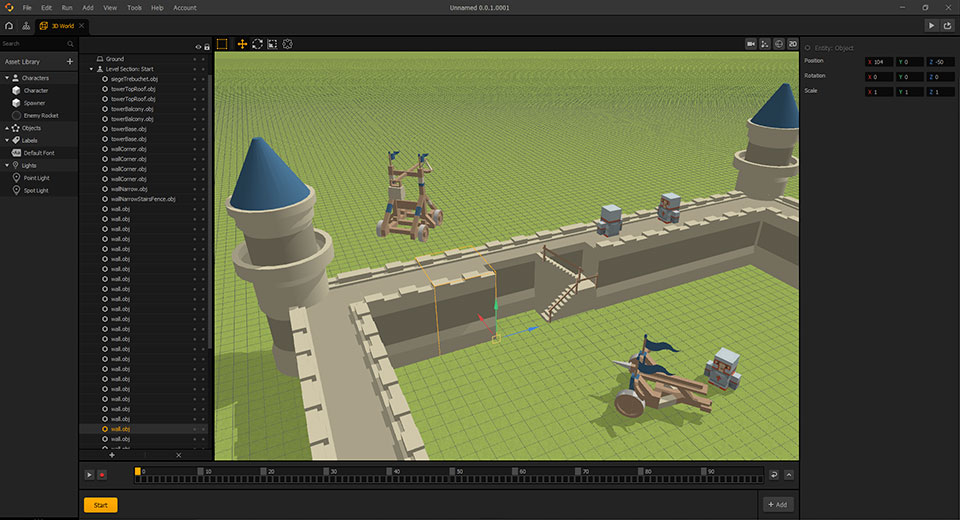 Here's a castle built inside Buildbox 3 with some of the models in this kit.

Wait a moment, I know this kit!
Yes, this kit is based on the original Castle Kit 1.0 by Kenney.
So, why can't you just download that and use it in Buildbox?
Unfortunately the original models by Kenney can't be used right away in Buildbox because they make extensive use of material files, not supported at all in Buildbox; so I took the models and reworked them one by one by creating textures with the available color information, saving such files as .png and generating new models specific to be used in Buildbox. In short I've just adapted them to work with Buildbox.
About Kenney.nl
If you don't know Kenney you should know it's a point of reference for indie game developers since it produces unbelievable quantities of public domain, free to use, high quality game assets!
Countless games have been based on Kenney's free assets and any respectable game developer should be grateful for their existence and their incredible dedication to the cause of indie game developers.
If you wish to know more or feel grateful and wish to make a donation visit Kenney's website at www.kenney.nl.
License
Creative Commons Zero, CC0
http://creativecommons.org/publicdomain/zero/1.0/
This content is free to use in personal, educational and commercial projects.
Download
Click download now to get access to the following files:
castle-kit-for-buildbox-1.0.zip
1 MB